After a couple days in Portland we hitched down the coast of Oregon to Eureka, CA and then across to Redding. Things went a lot better than they had in a long time. So we sold, gave away and threw away everything in our apartment, bought a tent, sleeping bag and backpack and set out.
Of course we found that we still needed some money so we started making and selling bead and hemp fashion wear.
In August of 1997 we found ourselves again in Portland. On this occassion a very nice lady gave us a van. That is the van we still have all these years later. It's very nice to have though maintaining it requires us to make more money than we can from seed beads and hemp.
The next best thing happened to us when we found the Tucson Gem Show. Each year we spend as much as we can at the gem show. Then we sell as little as possible through the year. This way we have built up our stock.
Anyway, here are some pictures we put up just so that you will have something to look at.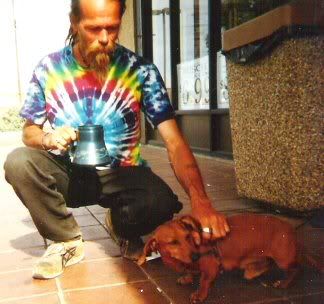 In front of 7-11, corner of Broadway and Kolb, Tucson, AZ. The weiner dog is Tony. He is now 14 years old. (2006)

Our "new" van, Miracle, in the desert just outside Tucson.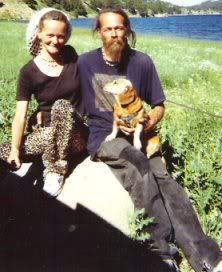 Just outside of Nederland, CO. Notice how white Tony has become.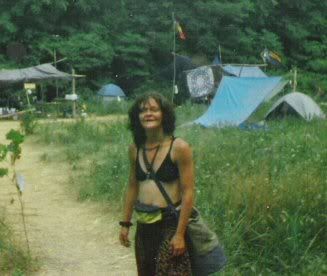 Butterfly at the gathering in Missouri, 1996

On the beach in Georgia while a hurricane sits about 60 miles offshore. August 2005

Taken at sunset in the desert outside Tucson. Spring 2006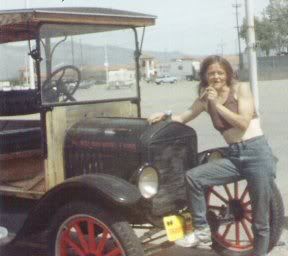 In Front of the eastside K-mart, Tucson. Truly Nolen puts old cars around as advertisement. Pic was taken in '97 or '98

Us at the Rainbow Gathering in Colorado,2006

Eye with Tony at the gathering in Colorado, 2006

Eye in a tank. Deming, NM, May 2006

At a restaurant on the north side of Tucson. December 2002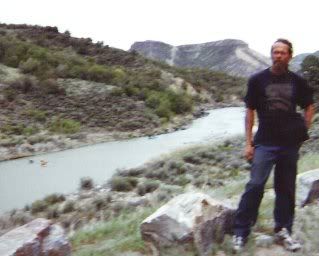 At a rest area on the road from Santa Fe to Taos New Mexico, May 2003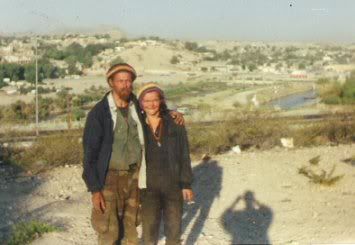 Just outside of El Paso, TX. Juarez Mexico is in the background. This pic was taken while we were still riding trains, June 1996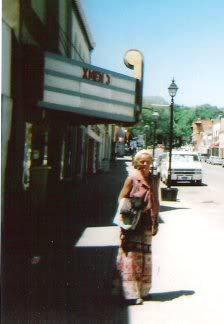 Butterfly in downtown Las Vegas, NM, June 2006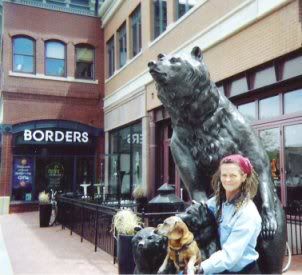 Just outside the Pearl Street Mall, Boulder, CO, May 2003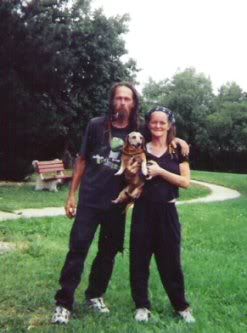 In a park in Boulder, Co, July 2003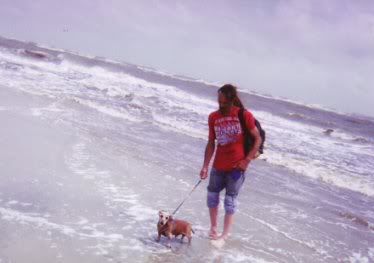 On the beach in Georgia, August 2005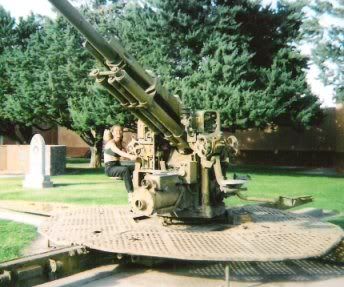 Butterfly gets dangerous in Deming, NM, May 2005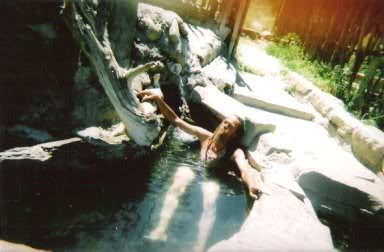 In the hot spring outside Las Vegas, NM,June 2006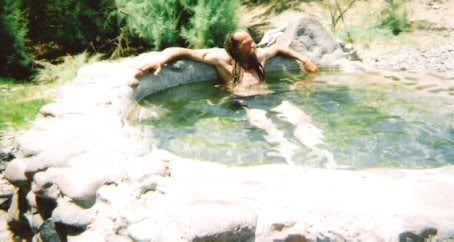 At the hot spring outside Safford, AZ, May 2006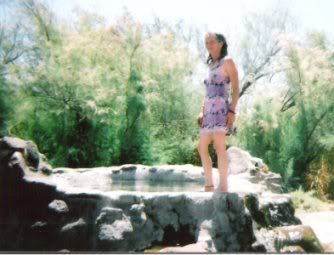 Safford, AZ, May 2006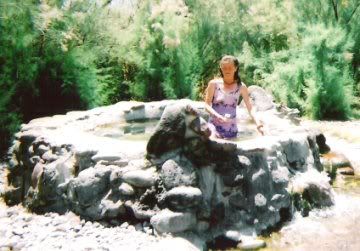 Safford, AZ, May 2006